Jung Yonghwa's fanclub boosts spirits with surprise meal for 'Heartstrings' staff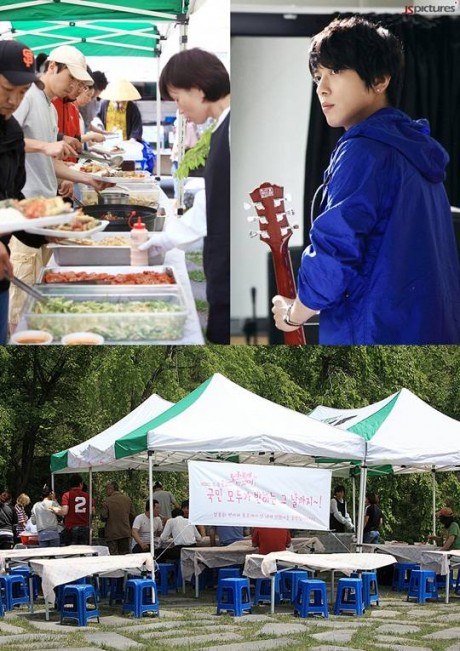 Singer-turned-actor Jung Yonghwa has finally started filming for MBC's new drama, 'Heartstrings', and to celebrate, his fanclub arranged a surprise event for their favorite star.
Since Yonghwa's been extremely busy preparing for his mini-series, the fanclub brought in a hearty meal on set to be shared with the staff.
Expressing his gratitude, Jung Yong Hwa said, "Because of the surprise gift, I'm thankful and very happy that I was able to have a delicious meal with the staff who have to go through a lot. The fans are sending me a lot of attention so I feel that much more pressured to do well, but please anticipate as I'm trying hard to respond to that attention with a good appearance."
Afterwards, an associate of the film set commented on how uplifted everyone's spirits were. "Because of the delicious meal Jung Yonghwa's fanclub had sent, the atmosphere of the recording was very warm, and Jung Yonghwa was motivated by his fans' support to concentrate more in each and every one of the cuts."
MBC's 'Heartstrings' will be air for the first time on June 29th.
Source: Newsen via Daum
Credits:allkpop.com
~~~~~~~~~~


tumblr
twitter
facebook
livejournal